Free Marine Ecology Course Promotion
If you spend any time in the water on any holiday and have ever wondered about the aquatic underwater world then this Free course is for you and your children.
If you want to boost your basic knowledge of the marine environment then this is the course for you. You don't need to be a scuba diver to take this course or care about the planet.
Many people often say that if something is free then it has no true value, well sadly in this case they are wrong. educating people on the impact of human actions on the oceans and reefs helps protect and preserve them for future generations, our children, and their children to come.
The free SSI Marine Ecology Specialty Course provides a general understanding of the complex and exciting science of marine ecology, which is the study of how organisms interact with each other and the environment, the flow of energy through communities, and the link between ocean ecosystems. You will earn the SSI Marine Ecology Specialty certification after completing this program.
You can also refer a friend who may also be interested in this exciting qualification. w
What will you learn as part of the course
The marine ecology course provides the framework and foundation of knowledge for divers and environmentalists, the course is aimed at a broad spectrum audience covering different ecosystems through the diversity of marine life, oceanography, the human impacts on coral reefs, and the need for management  and conservation.
Lastly you will understand the significant impact from plastic pollution, overfishing, and carbon dioxide this can all help to minimizing or reversing the impart of human behavior though education.
How can  I start to learn about Marine Ecology
Starting now in January, through to March 31, 2021, Phuket Dive Tours are giving away unrestricted Free access to the Marine Ecology Digital training course that comes with free Certification with out any charges. We will be promoting this via our facebook account so please join us and click like 
The beauty of this program is that we are not require to be face to face like in a classroom or in-water training and we can easily teach you using Webinar Jam, Skype, Zoom, or any other webinar application. 
Based on the fact that a lot of countries are either once again locked down or you cannot get in the water right now, Phuket Dive Tours are promoting online courses with SSI's "Dry Specialties" its more important than ever to keep you freedivers, snorkelers & scuba divers engaged in learning while we ride out Covid.ww.phuketdivetours.com
If you are one of our 300,000 customers who have learned to dive with us guess what you automatically qualify for this free Marine Ecology Specialty Course 
Since the Ecology Specialty Course programs do not require any diving prerequisites, the free signup is designed to create an incentive for "anyone interested," in the ocean , we are inviting divers from all training agencies as well as non-divers to participate in the Free Marine Ecology program.
Covid is a depriving time for all of us and we hope that this free course will inspire you to think about better times when we all can get back to travelling and our favorite water activities.  
So dont miss out on this great opportunity –  All Free Marine Ecology Kits registered and not processed by September 30, 2021 will be automatically deleted.
What is a Dry Scuba Diving Course
These Specialty Course are similar in many ways to distant learning, maybe your kids cant attend school due to covid regulations so they learn at home, online e learning allow you to study online on your phone or laptop to get a certification without the need of attending a dive shop to sign up for the course or having to attend a classroom to listen to an instructor. You can do this course on any smart device as long as you have internet / WI FI.
Ways to register for this course. 
Register Now on our website click here to place your order and add your details on Your mobile phone takes less than 1 minute.
If you are a PADI BSAC TDI SDI SSI certified diver or have completed a discover scuba diving / try scuba course with us or any store IN THE WORLD you can also access this same special offer for free by simply registering on our web page Click here and selecting Phuket Dive Tours Kata Beach 
Alternatively register with SSI
Register here with SSI on this link and affiliate to Phuket Dve Tours Kata Beach 
The free SSI APP offers a host of course options that allow you to get educated into different water activities as well as the first free digital chapters to the SSI Open water course and scuba diver course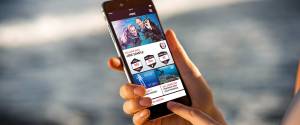 You can also download the SSI app from Google play on this link and select Phuket Dive Tours as your affiliated store.
If non of the above are convenient Just send us an email info@phuketdivetours.com with the title "My free Marine Ecology Specialty Course offer" We would love to hear from you  – Please provide us with your Diver ID number if you have the SSI APP installed on your phone  – you can get your diver number form personals settings on the MySSI app and we will do the rest for you..
Alternatively if you want us to set up your SSI account for you email us at info@phuketdivetours.com and send us your full name date of birth Day –  Month  – Year and the email you want for your course registration and we will do the rest. 
Please remember to upload a profile picture for your new SSI accounts so we can certify you when you have completed the course the picture should be be a head shot no glasses, caps or hats.
After you have registered we will send you your student record file, this you will sign and email back to us before we process your the Marine Ecology certification
What is different from the Free Science of Diving campaign we ran last year and this new one ?
Compared to our last Free online SSI course The Science of Diving campaign (that's now ended), you are getting a head start Now to the Free Marine Ecology program before SSI officially launches in Mid-February,
What other online SSI dry courses can I do?
Even though the first program is free, don't forget that after completing this course you may wish to continue with the other Digital online Dry diving course programs like Science of Diving, Enriched Air Nitrox 32 and all six Ecology programs – Shark, Manta and Turtle Ecology, plus Fish and Coral ID. are the perfect mix for preparing you for your next adventure.